PRODUCT DETAILS

---
KG | Overwrapper for biscuits by X-fold or hermetic sealing
---
MACHINE WORKING FLOW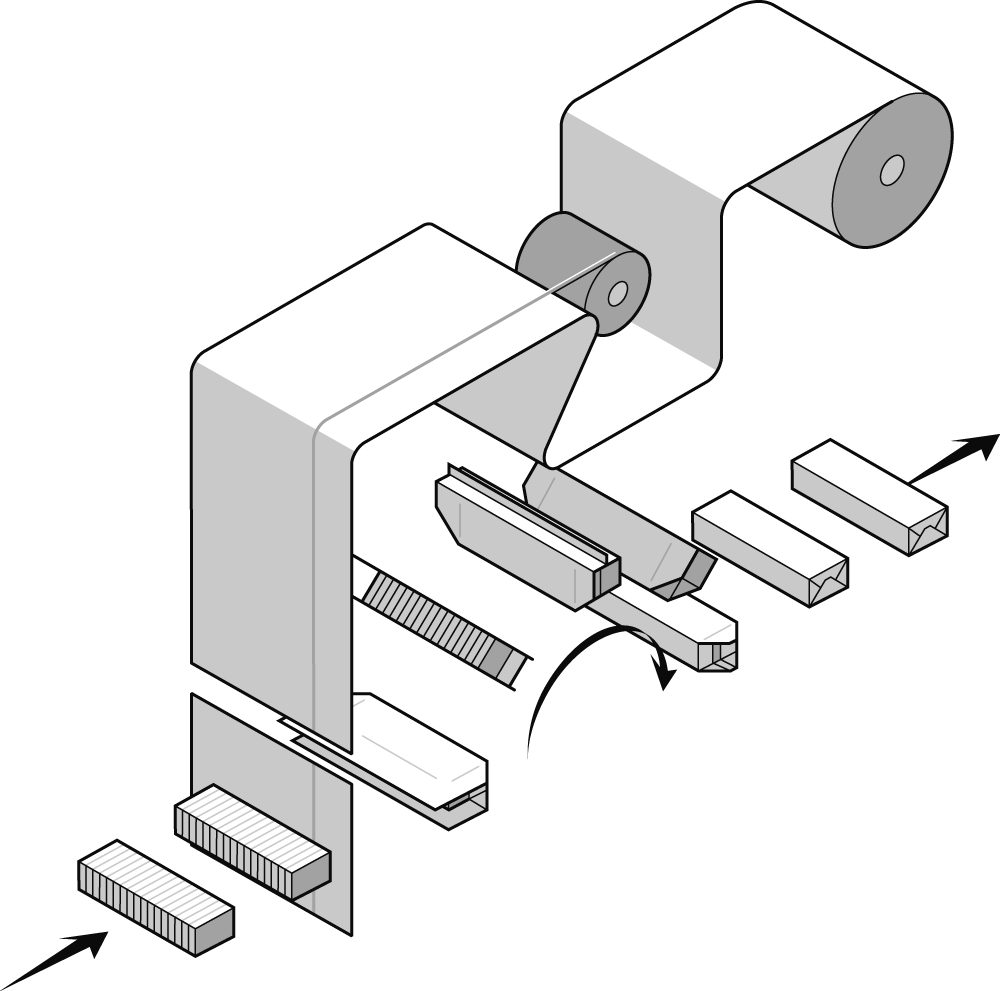 DESCRIPTION
The "KG" is an automatic wrapping machine specifically designed to handle biscuits of various shapes (round square, rectangular). In accordance with CAM tradition, the machine is basically mechanical , with chain transmission and cam driven movements.
The frame is extremely strong and the cantilever design assures both easy access to all mechanical groups and hygienic operation in a food environment. Products are positively and gently held all the way through: infeed, wrapping, sealing and outlet groups and each pack is individually handled. All heat sealable films and laminates can be utilised, with the exception of PE and Cast PP.
A number of optionals can be incorporated according to the various industry requirements. To name just a few: tear off tape, inner corrugated liner, water cooling after side seals, prearrangement for automatic feeders.
The "KG" perfectly integrates in CAM end of line capabilities and is the first element of complete lines, from primary pack to the pallet.
SIZE RANGE
MACHINE LAYOUT