TTS at Korea Pharm
10 May 2016
RM/1 Automatic wallet packaging machine
10 May 2016
UPB realized an anthropomorphic manipulator to extract the bottle from the bucket and to place it then on the belt.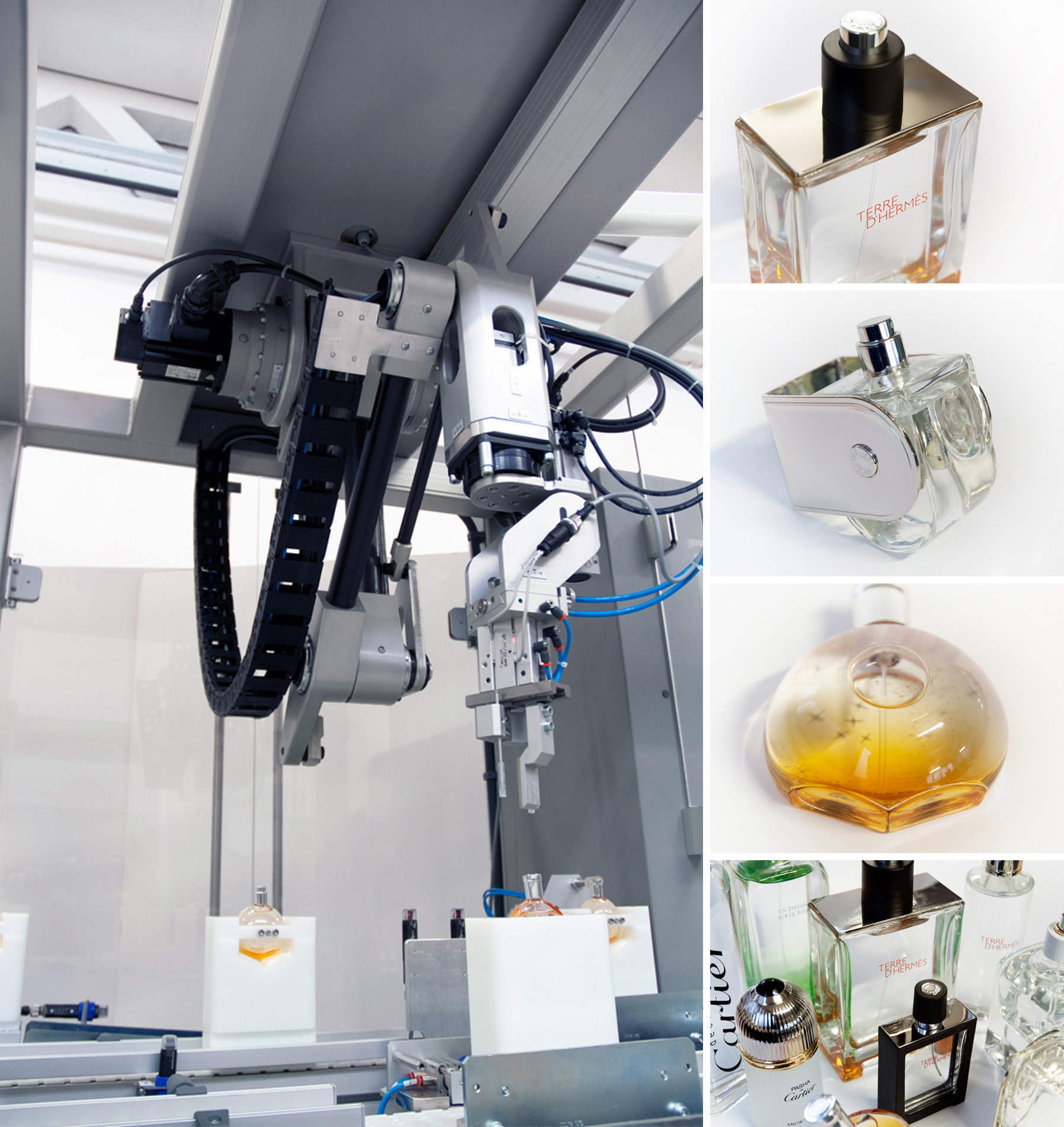 In this case, BAT handles bottles of irregular shape and large size, of special materials (rubber), and delicate materials (polished metal).
The bottle can be positioned on the belt vertically or flat laying.
BAT allows format change-over with fast replacement of the pick-off head and fast setting of its path through the display.
BAT was designed and built to automate a process that, due to its working difficulty and variety of forms, is otherwise executable only manually.