Due to their vast experience in handling cardboard packaging materials and in collaboration with carton manufacturers, CAM have developed a simple, cheap and environmentally-friendly type of tray for ampoules.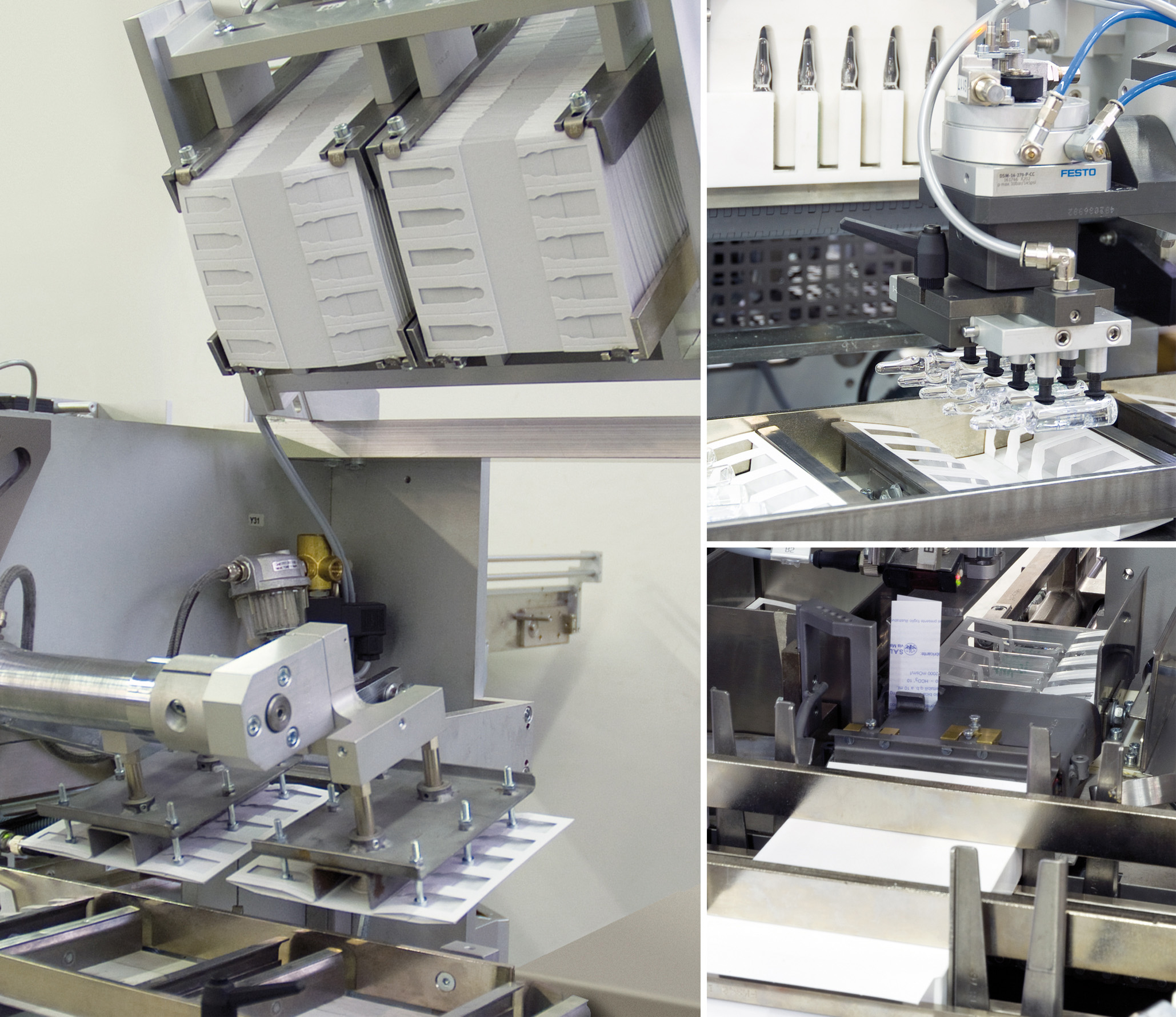 The tray replaces the 'rondo' type tray and represents a valid eco alternative to the commonly used trays made out of PVC.
The product is packed on a CAM standard version PMX/2 cartoner.
Particular strategies have been adopted for handling the trays and special attention is reserved for the erection area of the tray.
Ampoule feeding is done using two pick & place type feeders, designed and manufactured by CAM.