CAM line for chewing-gum
10 May 2016
Complete syrup packaging line
10 May 2016
CAM line has been connected by direct link to the blowing filling and sealing machine packing unidose strips.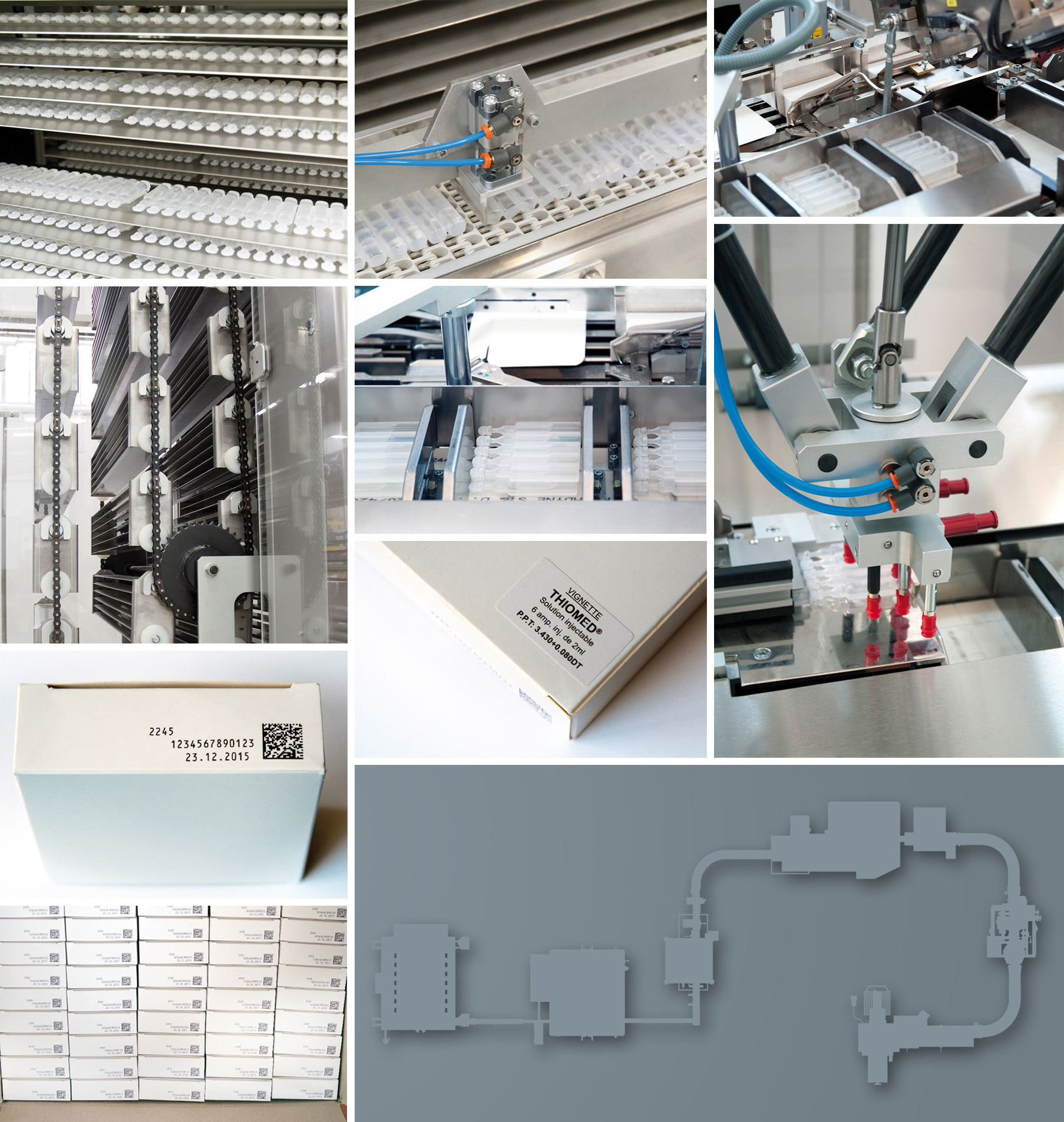 In order to guarantee the correct operation of the line, CAM has installed a buffer storage with a variable path, FIFO type (first in first out) downstream the packaging machine. CAM buffer is of flexible capacity and easily adapts to the customer's needs in terms of space and performance.
Guaranteed autonomy for this line is equal to 45' (15/transit and 30/storage).
The product fed in a strictly sequential mode, is then checked to guarantee the seal of the individual bottle and is then labeled to be able to identify date and batch of the single unidose strip.
For transferring the strips to the bucket chain of the cartoner, a CAM feeder pick-and-place type is used.
This feeder, other than to guarantee the positive and controlled transfer of the strip, offers great flexibility in terms of product compositions. The customer wants to be capable to quickly implement configurations composed of 1 or 2 strips with stacks ranging from 1 up to 5 layers.
Downstream to the cartoner, the new CAM machine for track&trace is installed, for a preprinted label application on the face of the carton and also prints datamatrix code and batch data on the closure flap.
CAM solution for the Track & trace allows the application of tamper evident, labels (pre-printed or not) and to print any type of code on the carton, with following controls by video camera.