ZP Easy – Automatic palletizer for shipping cases
10 May 2016
CAM's participation in Emballage Paris, November 22nd to 25th, has been managed by Campak France, exclusive CAM representative in France for over 30 years.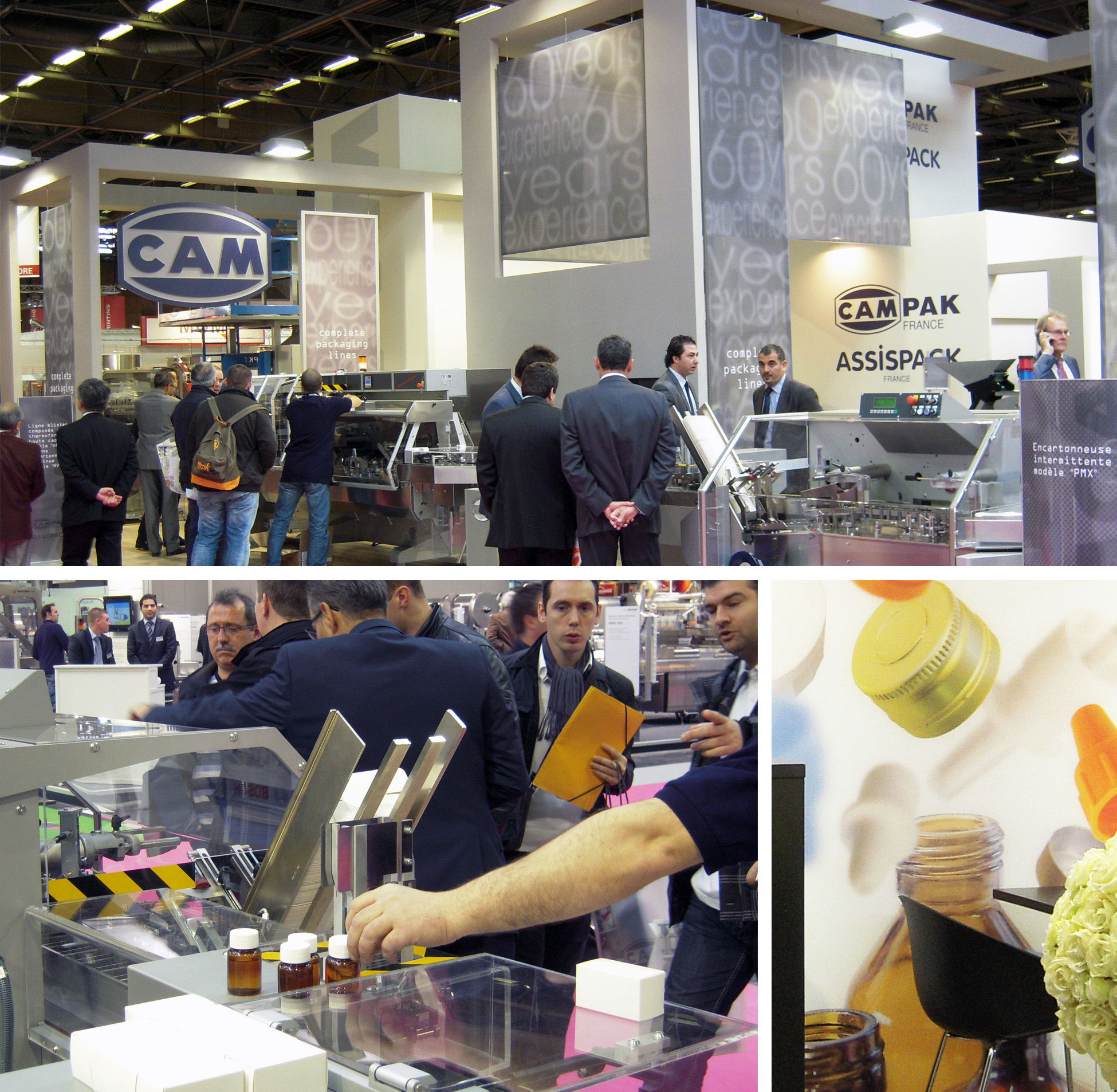 For this occasion, CAM has presented the TTS 500, a new solution for track-and-trace, and the SPZ, a new integrated case-packing and palletizing system.

Also present in the stand were two vertical bagging machines: a PKT – FPK model – for three-seal bags, and a BL Easy machine for packing bags from sleeves.

Together with BL, CAM has expanded its product line with the FFS machines. In fact BL, that boasts over 30 years of activity, has been the first Italian firm to design an automatic Form, Fill and Seal bagging machine.