Innovative wrap-around case by CAM
10 May 2016
High-speed monobloc LR105
10 May 2016
CAM is proud to present SP-I, a biaxial delta robot, ideal for feeding of continuous motion machines.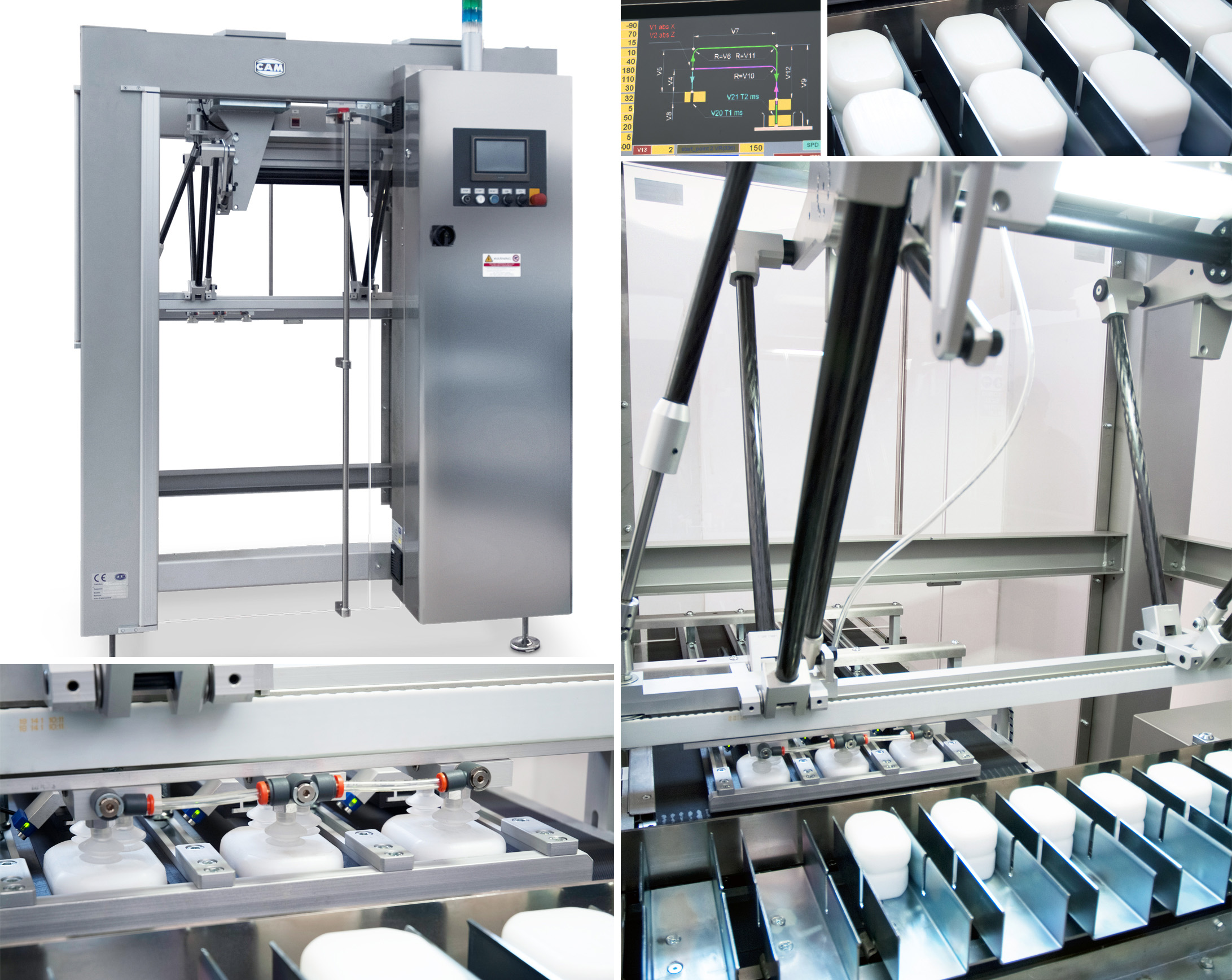 The universal arm joint may be fixed or rotating.
If rotating, the gear motor that controls its motion is fixed to the machine's upper plate.
The shift in the Y-axis is transmitted by a splined shaft, a ball-bushing, and two universal joints.
Main characteristics of the SP-I:
 Gripping head with possibility of product rotation by means of universal joints
 Adjustable gripping head rotation speed
 Structure in Ergal and carbon fibre
 Payload up to 20 kg
 Low maintenance cost
 Simplicity of use
 Process flexibility
 Available in 9 versions with different arm dimensions.